Most of you know I recently returned from another trip to France. This time, instead of just staying in Paris Proper, I ventures out to Normandy and Giverny. Giverny is famous for being where Impressionist artist Claude Monet made his home from 1883-1926. He is responsible for the gardens there, including its famous water garden.
The famous Bridge at Giverny.
My daughter Charlotte and I, thoroughly enjoyed our visit and were excited to see chickens there.
Really pretty chickens...
Who came to get a closer look at the American taking a closer look at him...
We enjoyed touring the house and gardens and of course, meeting some French chickens, who just happen to live at one of the most famous gardens in the world. Do you look for chickens when you are away from home?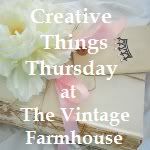 ">