If you come to the blog often, you will notice that I recently added a "My favorite Things" sidebar label and under it I have placed a few new buttons. The buttons you find there are not sponsors, but sites I feel compelled to share with you because of either their informative content, creativity, beauty or combination of all three... like
...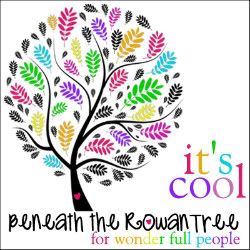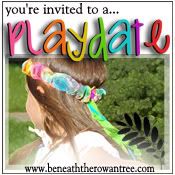 BTRT is an awesome blog with an equally mindblowing etsy shop. What you find there: homeschool information (geared at Waldorf but all will find it useful), TONS of tutorials for crafts and other fare, and great posts. I found this blog by accident one day just randomly cybersurfing...So glad I did. It is one I visit every week; without fail. They are also on facebook. If you catch them there, tell them Brighton Park sent you. And be sure and participate in their weekly linkup!
This month's featured sponsors are:

Laleebu is the craft genius of LauraLee Burch.
Her blog
is one of my favorites, and just this week she inspired me to get crafting and felting with this
great post
! Her Etsy store,
Laleebu Boutique
is a shop full of costumes, handmade toys, wool felted masterpieces and tutorials, and patterns for those of you who want to make your own. Look for more about Laleebu Toys on the blog later this month, including information about her new book!

Fancy Schmancy Boutique is a lovely Etsy shop by Jeni that is full of amazing handmade hair accessories. But that's not all. Jeni shares her knowledge via fabulous tutorials that you can purchase so that you can make and customize your own. Have you always wanted to be able to make your own fabric flowers for crafts and accessories? Now you can.
ps...For those who love drama, the
Pouting Princess items and tutorials
for baby and little girl headbands are not to be missed; for
those of you who love more understated elegance, the Eva designs
are
simply adorable. My favorite? The Krissy Patterns & the Crown tutorial.
Right now, save 20% in the Fancy Schmancy Boutique with the code: BRIGHTON Just for you Brighton Park readers!

Woolies Etsy Shop is based in Tucson Arizona and is known for its handmade toys....bunnies, ponies, games, dolls, and even hadnmade doll sized quilts. Woolies creates heirloom quality artisan stuffed animals and dolls, naturally.
Sara's sweet toy shop has been featured at Mothering.com, Best Natural Toy Pick, Holiday 2011. (Awarded 5 Stars) and at Babble.com~~top 10 Etsy shops for babies, 2012.

We will be hosting a giveaway with Woolies on July 9th so be sure you are following our blog so you don't miss the giveaway announcement!
I hope you will take a few minutes to go visit these fabulous, inspiring blogs and etsy shops. Buying handmade is a great way to support fellow artisans, Mothers and bloggers!
Did you know that you can advertise on Brighton Park for as little as $15 a month? Check out our
advertising page
to see what we can offer your blog or etsy shop! Others place your button in their sidebar and forget, but we give you more than just sidebar placement; we give our readers the opportunity to really learn about your shop or blog!
Blessings!