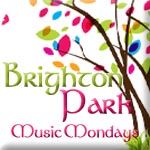 This year, one of our bigger house projects is to transform our formal dining room into a music room. As much as I love the "idea" of a dining room, and ours is lovely, it gets used maybe three times a year. But if it were a music room it would get used by our family daily. I play piano and saxaphone, our daughters have started music lessons of their ownThis seems like such a better use of space to me, and Mr. Darcy agreed, and so the preliminary "to do" list has been drafted...
~remove dining room table (decide whether to keep china cabinet or not)
~new paint
~move framed concert memorabilia from other rooms of the house to new music room
~buy my eldest daughter who plays violin a new music stand
~bookcase and storage for music books, CDs, and all music
~new piano
I have several good friends who are music teachers. My middle daughter's Godmother is an astounding pianist with a masters degree in piano performance. It is so nice to know "experts" in a particular field when making a big purchase. Here's some tips I have learned from them when it comes to buying a piano.
1. First, decided on the brand and size that you are looking for. At our old house we had a standard upright. This year we are looking for a baby grand~~ our dining room/soon to be music room offers the perfect space for one, but since we have small children still, we feel getting a used instrument this time is a good fit for our needs.
2. Used versus New. You can find GREAT deals on fabulous instruments used rather than pay the markup from a showroom.
3. Past Maintenance: What matters most is how the piano was maintained (regularly tuned and cleaned, amount and kind of play, how many times it was moved). These are important questions to ask when buying a piano used.
4. Check out your local college. Each year, companies like Yamaha give the bigger colleges brand new pianos for the year, which the schools typically sell in huge piano sales at the end of a school year or summer - so these are instruments with just a year of use.
5. Craigslist, Estate Sales and Auctions are all great places to look when wanting a used instrument.
As a music teacher friend of mine told me once, "you would be amazed at how many affluent people buy a gorgeous, top quality piano for "decoration" in their home, only to get bored of it...these can be great "steals" to find!" **use appropriate safety measures when buying at auctions, from craigslist, etc.
and don't forget Word of Mouth. Let your friends and family know you are "in the market".
I am so looking forward to changing a rarely used room in our home to a space that can be enjoyed daily by our family. I encourage you to look at ways you can add music to your home and homeschool and to look at your home spaces that are rarely used. Would that rarely used office make a better sewing room? Would that rarely used front sitting room make a nice art room? Is there a way you can infuse your passions into your homespace? Follow along with us as we spend 2013 transforming our Brighton Park home into an inspired living space; one with a music room.
Subscribe to Brighton Park by Email
Join our community on the
Brighton Park facebook page
.